Or are you just happy to see me?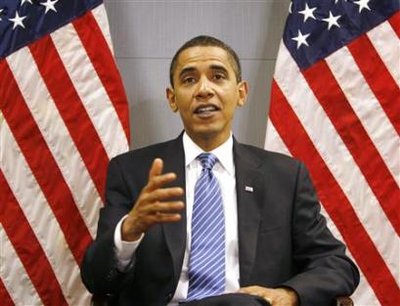 (With two flags he's twice as presidenty)
House Democrats on Thursday called for $825 billion in federal spending and tax cuts to revive the moribund economy, with strong emphasis on energy, education, health care and jobs-producing highway construction…
They also wanted to inject money into many American's veins. "Shooting up" ground up liquified cash is getting very popular in these tough economic times as a rush for wealthy people.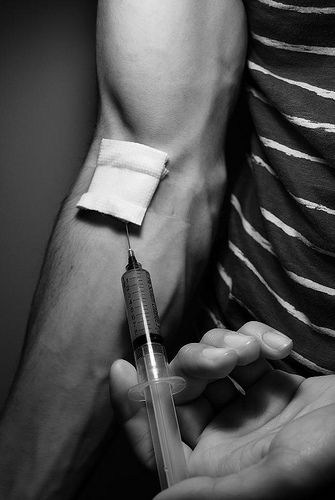 (Needle go stab)
Most say they do it "because we can" and it beats burning it in front of poor people. They also report "getting really freaking sick" afterwards because contrary to what you'd think, injecting ink, paper, and chemicals is not very good for your body…
Sign Seen
I really likey this one…
(Who knew they had a sense of humor?)
Have a day!