See you next fall…
On Saturday, Bristol Palin gave birth to a son. Tripp Easton Mitchell Johnston…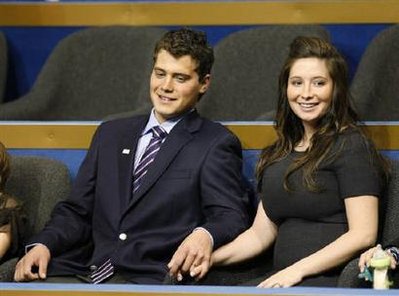 (Levi's in the deep end, & can't swim)
Really? Tripp…as in to fall accidentally…
Why not Slip Everlast Dunkin' Generic Name, or Stumble Wilson Krispy-Kreme Toilet-ston, or Media Covered Kid Who Hasn't Done Anything Yet Accept Being Born?
Please stop. We don't care anymore. They're Lobster Man at the carnival freak tent. They were odd, and sadly captivating once. Now, not so much…
Times Square Ball Drop 09

Ahhhh, the ol' New Years Eve memories. Loudly breaking up with someone in public, getting arrested for urinating on a cop, then watching the ball drop with new friends in a jail cell…
Good times…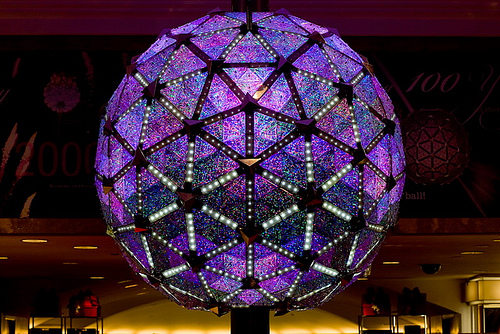 (Expensive ornament)
This year New York wants to try for added excitement. They decided to make the inside a Motocross Sphere Of Death during the drop…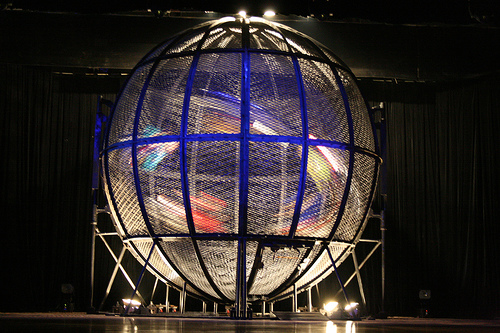 (Spot the motorcycle drivers)
They will also be selling Lionel Richie t-shirts at 90% off. Start off 09 right!

Stripping School For Kids
Clearly the problem is parents aren't starting out strippers early enough…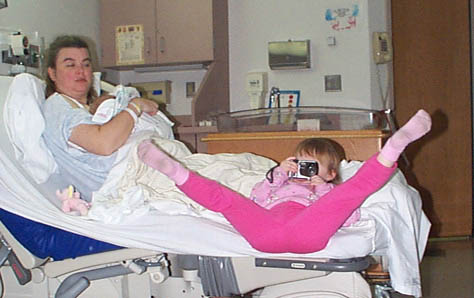 (Solid camera control)
Nice work mom, a perfect V. Start em young…
Have a day!