You!
I found your favorite album in my attic…
("He touched me". Where?)
This Shit Has Got To Stop!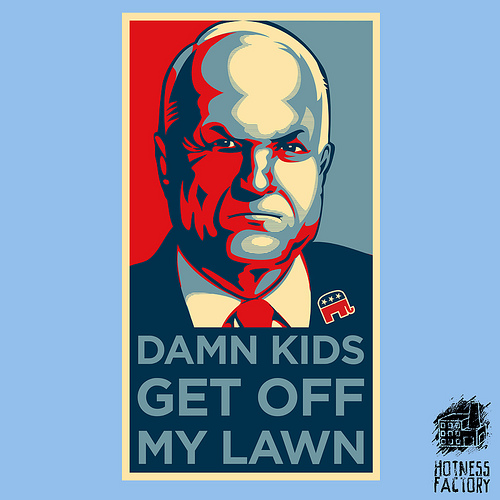 (So friendly!)

Old man Simpson is off the reservation! Running a sleazy, shitty campaign is one thing. But aside from taking shots at Chicago constantly, MY city, OUR city, and the stupid Planetarium overhead projector in the debate(which is really the very item that illuminates the stars in the inner dome which you wouldn't know cause you don't live in the city dumbfuck!); he allows…no, encourages calling Obama a terrorist!
You will clearly hear a man shout "terrorist"! He SAYS NOTHING! What fucking planet is this? Are we in Salem during the 1600's calling anyone we don't agree with a "witch"? He couldn't stick to the issues if he were human glue!
The best part is, listening closely to the people who support he and Palin. It's sad, funny, sad again, then pitifully hilarious…
I'm all for freedom of speech, in fact my job depends on it. If I started inciting racial division, hate, and shouts of "terrorist", I've done much more than free speech. I'm tapping into, and sponsoring this racial, hateful, divisive Zeitgeist we're stuck in. Fuck this old spanker, he won't help this country. He couldn't lead a donkey with a rope…
Funny Signs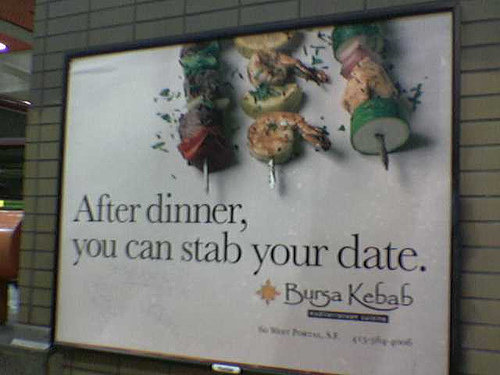 (Good advice!)
Go rock your weekend!